ORCHESTRA LA SCINTILLA
AN DER OPER ZÜRICH
LA SCINTILLA
---
The cultivation of the historical performance practice has been a tradition at the Opera House Zurich since the performance of the Monteverdi Cycle in the seventies. During the following series of Mozart operas, which were directed by Harnoncourt and Ponnelle, further pioneering work was accomplished and the musicians altered their playing techniques according to the latest research on historical performance practices.
In 1998 an independent ensemble was formed by first-class specialized musicians of the Zurich Opera Orchestra and soon obtained an excellent reputation.
The spark that ignited the enthusiasm for new "old music" gave its name to the ensemble: "La Scintilla" – The Spark.
Performances with eminent authorities in the field such as Nikolaus Harnoncourt, William Christie, Mark Minkowski, Reinhard Goebel and Giuliano Carmignola were so successful that the Opera House Zürich had and still has this ensemble perform all baroque operas and nearly all operas of the classical period.
"La Scintilla" performs regularly in the world's most prestigious concert halls, together with renowned soloists, instrumentalists and singers such as Cecilia Bartoli, Rolando Villazon and Andreas Scholl.
The Orchestra won the german "Echo Klassik 2014 Musikpreis" in the category "Opera Recording of the Year" (19th century opera) for its recording of "Norma" with Giovanni Antonini and Cecilia Bartoli.
MUSICIANS
---
ADA PESCH
HANNA WEINMEISTER
MONIKA BAER
concertmaster
Violin:
Jonathan Allen
Yuko Arakaki
Christian Barenius
Susanne von Baussnern
Cornelia Brandis
Franziska Eichenberger
Janet van Hasselt
Juliana Georgieva
Lisa Gustafson
Aina Hickel
Ulrike Jacoby
Daniel Kagerer
Anahit Kurtikyan
Martin Lehmann
Ursula Meienberg
Regula Schär
Olivia Schenkel
Fanny Tschanz
Viola:
Karen Forster-Opgenorth
Rumjana Naydenova
Nada Anderwert
Maria Clément
Stella Mahrenholz
Florian Mohr
Natalia Mosca
Juliet Shaxson
Mirjam Toews

Violoncello:
Claudius Herrmann
Alexander Gropper
Xavier Pignat
Andreas Plattner
Barbara Oehm

Double-Bass:
Dieter Lange
Ruslan Lutsyk
Dariusz Mizera

Percussion:
Hans-Peter Achberger
Flute:
Maria Goldschmidt
Rebekka Brunner
Claire Genewein

Oboe:
Philipp Mahrenholz
Astrid Knöchlein
Maria Alba Carmona-Tobella

Clarinet:
Robert Pickup
Rita Meier
Heinrich Mätzener

Bassoon:
Urs Dengler
Anne Gerstenberger
Elisabeth Göring
Artan Hürsever

Horn:
Glen Borling
Andrea Siri

Trombone:
Sergio Zordan
GALLERY
---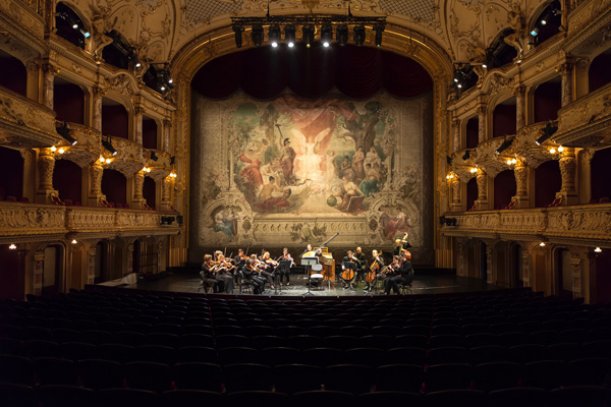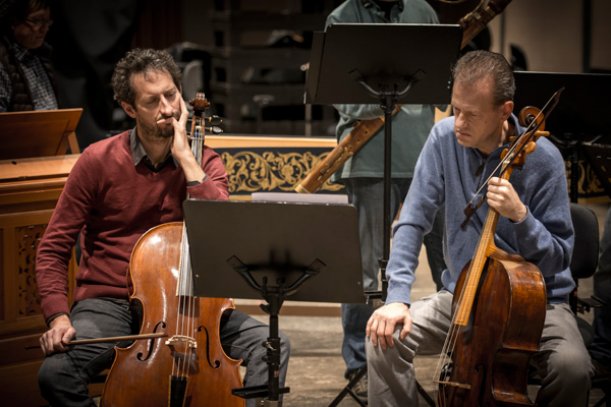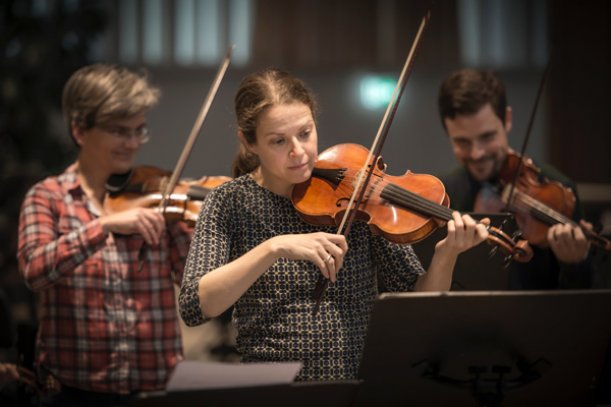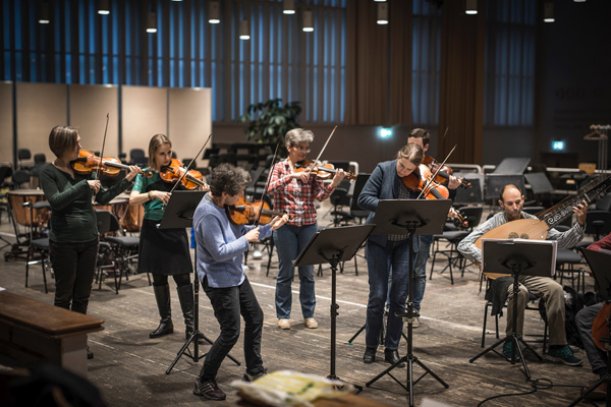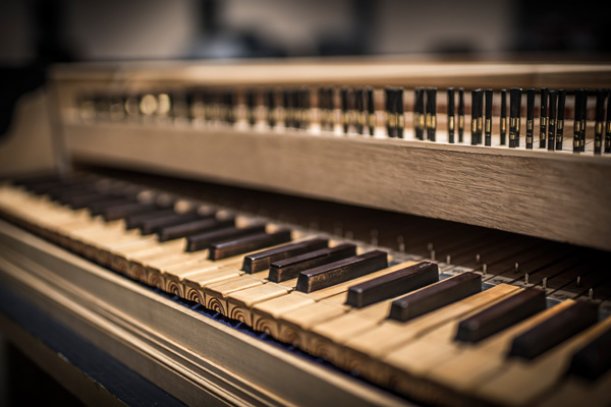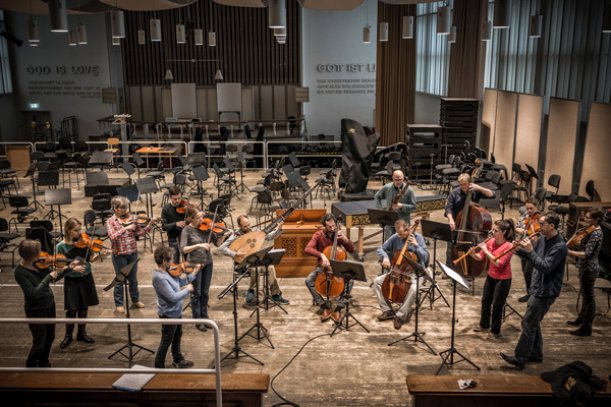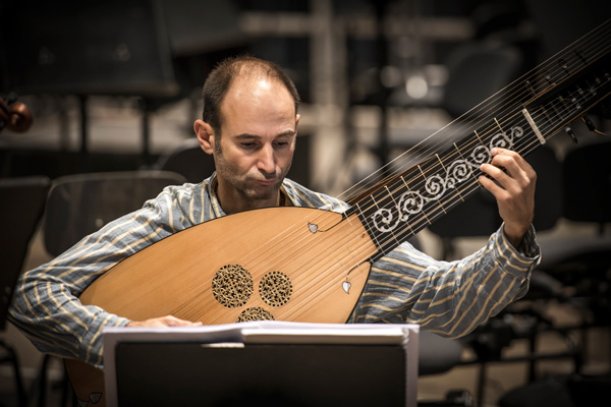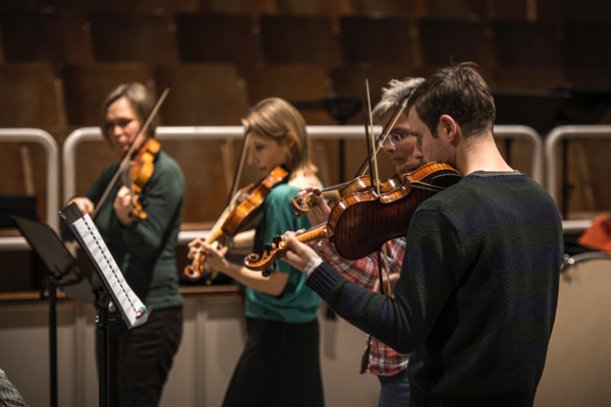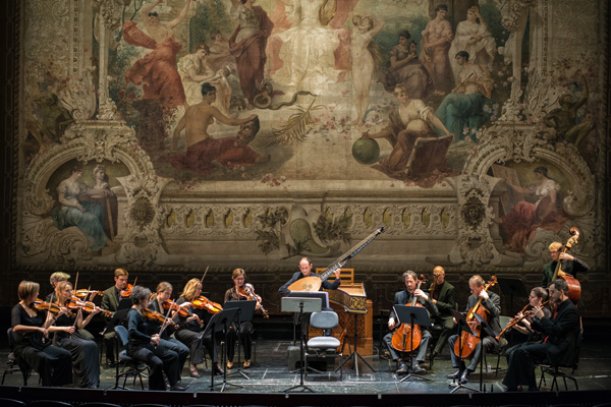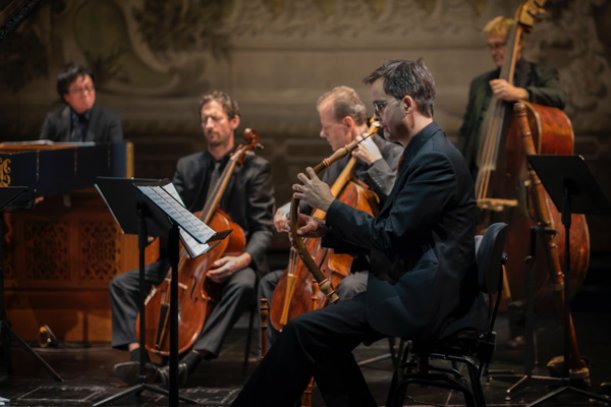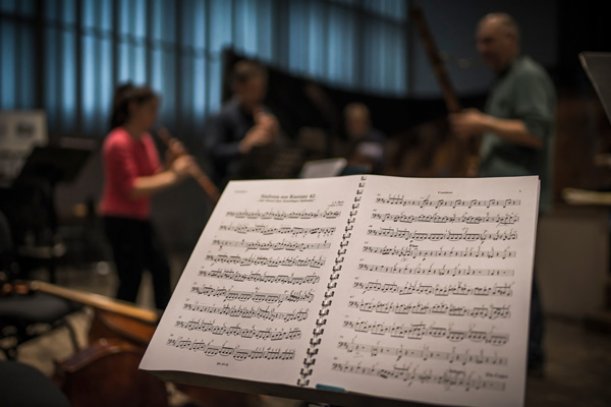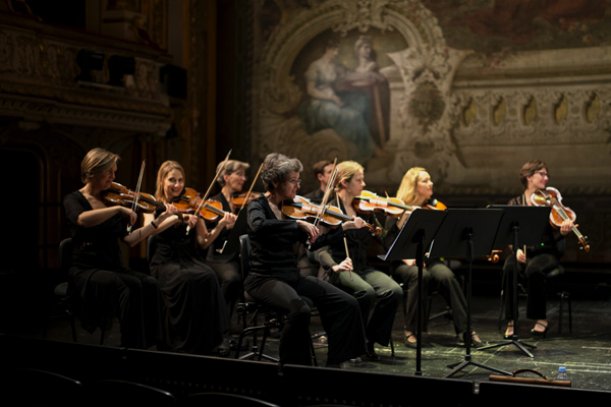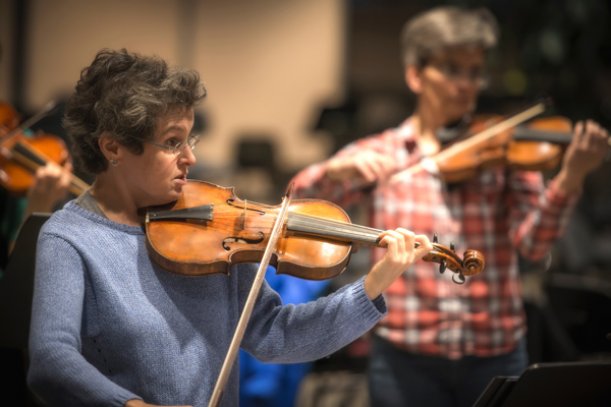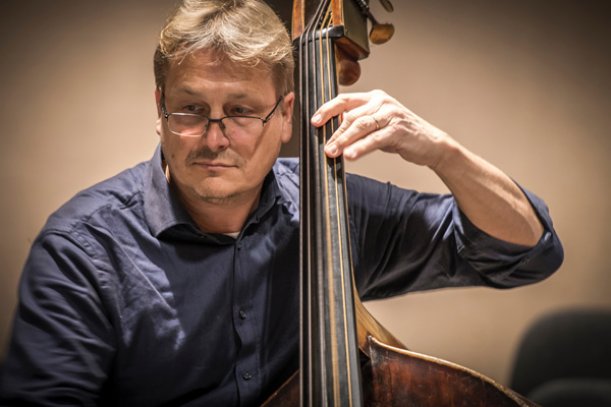 PRESS
---
Gstaad Menuhin Festival,
"Don Giovanni" konzertant, 29. August 2015
… Schon bei der ersten Klängen der Ouvertüre lassen die Energie und die extreme Dynamik, die Pablo Heras Casado diesem präzisen und meisterhaften Orchestra La Scintilla einhaucht, eine Atmosphäre voll geladener Spannung und künstlerischem Reiz entstehen. Das Erlebnis, diese Musik in einem neuen Gewand zu erleben, mit nie gehörten Farben und Rhythmen ist die grosse Kunst dieses aussergewöhnlichen jungen Dirigenten...
resmusica.com
Luzern, KKL, 30. Dezember 2013
... Damit war das Konzert nicht zuletzt ein Fest junger Stimmen vom Opernhaus Zürich, in dem freilich auch dessen Barockformation unter der Leitung von William Christie starke Akzente setzte: mit einem Klangbild, das filigrane Gewebe, singende Phrasen und gestochen scharfe Akzente seinerseits theatral kontrastierte. Mit den warmen, charakteristischen Farben der Bläser (Hornkonzert KV 412 mit Glen Borling, Bläserserenade KV 388) steuerte es zudem Höhepunkte bei, die ihren Qualitäten auch den historischen Instrumenten verdankten...
Neue Luzerner Zeitung
Luzern KKL, 26. März 2010
... Die Begleitung des in Zürich beheimateten Kammerorchesters La Scintilla ist ein Genuss für sich. Unter der gestaltenden Leitung ihrer Konzertmeisterin Ada Pesch füllen die Musiker mit delikatem Klang das grosse Konzertrund. Auf historischen Instrumenten und das Vibrato als seltene Verzierung einsetzend, geben sie der Solistin Stütze und Freiraum. Trotz der geografischen Nähe war es erstaunlicherweise der erste Auftritt dieses harmonierenden Ensembles am Lucerne Festival.
Neue Luzerner Zeitung
Salzburger Festspiele, 18. August 2013
…Die Präzision und die Bandbreite des Chors scheinen nicht mehr zu übertreffen, werden es aber doch. Und zwar von dem, was Giovanni Antonini und das Orchestra La Scintilla da im Orchestergraben des Hauses für Mozart aufführen.
Straff, hart, schmissig: Oft nah dran an der Militärkapelle, wechseln die Zürcher binnen Augenblicken zu sanftesten Tönen, tänzeln, schwingen, schweben, weiten die oft als eindimensional gescholtene Welt der Bellini'schen Orchesterstimmen zu einem unendlich reichen, vielgestaltigen Chor, einem Kosmos der Emotionen.
Der Standard
Berlin Philharmonie, 4. Mai 2011
... Dass sie sich mit Musikern umgibt, die den Druck nicht noch weiter erhöhen, kann man Cecilia Bartoli nachsehen. La Scintilla, das Alte-Musik-Ensemble der Oper Zürich, ist ein geschmeidiger, hingebungsvoll dienender Bühnenpartner. Er trägt Bartolis mezza voce bis ans Ende der Welt.
Der Tagesspiegel
Hamburg Laeiszhalle, 9. Mai 2011
... Exquisiter instrumentaler Partner war ihr das Orchester " La Scintilla" das jede Regung, jede dynamische Nuance hellwach und lustbetont nachvollzieht und abmischt. Nach alle dem: Grenzenloser Jubel.
Die Welt
New York Carnegie Hall, 3 March 2009
... Ms. Bartoli was back at Carnegie Hall on Tuesday night, and so were her adoring fans. Joining her again was the Orchestra La Scintilla of Zurich Opera, a subgroup of excellent period-instrument players from that company's house orchestra. The program, "200 Years Maria Malibran," was linked to another of Ms. Bartoli's Decca recordings, "Maria," released in 2007.
NYTimes.com

Dortmund Konzerthaus, 20 Juni 2010
... Der "Funke" ("La Scintilla"), wie sich das von Konzertmeisterin Ada Pesch geleitete Barockorchester aus Zürich genannt hat, sprang dabei auch in der Begleitung sofort über. Selten hört man ein so gutes Kammerorchester auf historischen Instrumenten.
ruhrnachrichten.de

Toronto Roy Thomson Hall, 1 March 2009
... The Orchestra was a model of elegance and poise, with several members, including concertmaster Ada Pesch, providing excellent solo turns. They proved that restraint is an integral part of great art. ...
TheStar.com

London Barbican Hall, 19 December 2007
... The orchestra, directed from the violin by Ada Pesch, was excellent throughout. They are a period instrument ensemble affiliated with the Zurich opera, and they were a real revelation to me. All the instrumental interludes were characterized by finesse, clarity and flare. The 'Tempesta' from Rossini's Il barbiere di Siviglia was amazingly precise, particularly given the absence of a conductor with a baton, but it was also very humourous and colourful. The second half opened with the 'andante sostenuto' from Donizetti's Concertino for clarinet in B flat played with melting tone and mesmerizing phrasing by the orchestra's clarinetist, Robert Pickup which for me was the highlight of the evening...
MusicalCriticism

Baden-Baden Festspielhaus, 29. November 2007
... Erstklassig wurde sie vom Orchestra la Scintilla aus Mitgliedern des Züricher Opernorchesters begleitet, das von Konzertmeisterin Ada Pesch angeführt wurde. Dieses auf historischen Instrumenten virtuos agierende Ensemble ergänzte das Programm mit Instrumentalnummern. von Rossini, Donizetti – hier war Robert Pickup auf der Klarinette der Solist – und Mendelssohn, aber auch Raritäten wie einer Ouvertüre von Maria Malibrans Vater Manuel del Pópulo Vicente García, von dem die Bartoli auch eine virtuose Arie sang, oder dem Satz aus einem Violinkonzert von Maria Malibrans späterem Lebensgefährten Charles-Auguste de Bériot. In diesem von Ada Pesch klangschön gespielten Stück sind gleichsam Maria Malibrans Kantilenen konserviert. In Mendelssohns Arie "Infelice" waren überdies sowohl Cecilia Bartoli als auch die Geigerin Ada Pesch mit Erfolg solistisch aktiv. Wie eingangs gesagt, die Begeisterung war groß...
Pforzheimer Zeitung

Hamburg Laeiszhalle, 21. November 2007
... Das ungemein aufmerksam agierende Originalklang-Ensemble La Scintilla wurde von der Konzertmeisterin sicher und temperamentvoll durchs Begleit-Programm gelotst, der Star des Abends ...
Hamburger Abendblatt

Hannover Pro-Musica, November 2007
... Die Musiker des Zürcher Opernhauses nennen sich als Barock-Ensemble "La Scintilla": der Funke. Und der springt über, auch wenn Garcías Ouvertüre zu "La Figlia dell' Aria" als Auftakt noch etwas verhalten wirkte. ... Zur emotionalen Erholung folgt dann Mendelssohn Bartholdys Scherzo aus dem Oktett in der Orchesterfassung des Komponisten – und das von der Konzertmeisterin Ada Pesch geleitete Ensemble bereitet mit flirrender Elfenstimmung den Weg für Mendelssohns "Infelice", eine Klage über verlorenes Liebesglück...
HAZ

... Sie erweisen sich immer wieder als Magier des Leisen und Zarten mit unglaublichen Piani...
Tages Anzeiger

...geradezu atemberaubend musiziert...
tanznetz.de

"Il trionfo del tempo e del disinganno"
Georg Friederich Händel, 11. Februar 2003
...Marc Minkowski dirigiert das Orchester "La Scintilla" der Oper Zürich sowohl mit musikantischer Verve als auch zartester Sensibilität, wie das nur wenige Ensembles historischer Praxis schaffen...
Donaukurier

...Zum Protagonisten wurde indessen auch das Orchester "La Scintilla", von dem Händel eine instrumentale Virtuosität sondergleichen verlangt und das von Minkowski zu einer hoch inspirierten, brillanten Leistung beflügelt wurde. Musikalisch ist dieser Abend ein Grossereignis.
Neue Zürcher Zeitung

"Les Indes Galantes" Jean-Philippe Rameau, 25.August 2003
... Zurich 's own period-instrument orchestra La Scintilla performed the work with stylistic authenticity and hispirited élan...
Operanews online

...La orquesta La Scintilla, formado por un estupendo grupo de músicos del teatro con instrumentos de época, fue una auténtica delicia...
Scherzo Juli/August 2003

Bremen Glocke, 06 Mai 2011
... Das Kammerorchester "La Scintilla" (Konzertmeisterin: Ada Pesch) lieferte nicht nur eine sensible und mit der Interpretation barocker Musik bestens vertraute Begleitung, sondern konnte in den Instrumentalstücken von Veracini, Porpora, Alessandro Scarlatti und Händel Akzente setzen.
Weser-Kurier

Bremen Glocke, 06 Mai 2011
... begleitet von Sturmböen und Eruptionen im Orchester ,,La Scintilla". Die Instrumentalisten aus dem Zürcher Opernorchester mit ihrer Konzertmeisterin Ada Pesch sind ihre Traumpartner. Sie legen mit Finesse, Eleganz und einem hauchzarten Pianissimo einen Teppich. Klanglich opulent und unverdünnt verabreichen sie auch schärfere Essenzen. Zudem beherrschen sie im Flirt mit dem Stil das Showgeschäft.
Nordwest-Zeitung

Hamburg Laeiszhalle, 21. November 2007
... Der Klang der Streicher und der Holzflöten tönte wohl dunkler als bei einem modernen Orchester, die Brillanz und Spannkraft der "Scintillas" (Funken) aber mag behäbige große Sinfonieorchester rasch in den Schatten stellen. Mit einer Präzision und perfekten Intonation, als drängen die Töne der Geigengruppe aus nur einem einzigen Instrument hervor, schwangen sich die Züricher zu furiosen Ausbrüchen bei Manuel Garcías Arie der Semiramide auf...
Welt Online

Köln , 22. November 2007
... Das kann jedoch nur funktionieren, wenn der Sängerin ein Orchester zur Seite steht, das bis in feinste Verästelungen des Ausdrucks mitgeht. Mit Ada Pesch und dem Orchestra La Scintilla der Oper Zürich hatte die Bartoli das große Los gezogen. So brillant hört man Musik des frühen 19. Jahrhunderts selten. Deshalb musste sich der Star den frenetischen Beifall mit den vorzüglichen Musikern aus Zürich redlich teilen...
Kölnische Rundschau

Berlin Berliner Philharmonie, 19. November 2007
... Orchesterpartner ist das Orchestra La Scintilla, das sich zur Überraschung des Abends mausert. Dieses aus Musikern des Zürcher Opernorchesters bestehende Alte-Musik-Ensemble schlägt sich ohne Dirigenten bravourös durch so komplex instrumentierte Stücke wie Mendelssohns Konzert-arie "Infelice". Konzermeisterin Ada Pesch kann die Musiker an der langen Leine laufen lassen; sie sind bestens aufeinander eingespielt...
MAZ

"Les Boreades" Jean-Philippe Rameau 15. Juni 2004
... Sul versante musicale le cose vanno egregiamente con quel grandissimo, attento, e carismatico specialista dell'esegetica barocca che è Marc Minkowski e con l'orchestra "La Scintilla" dell'Opera di Zurigo in eccellente forma: maestro e musicisti - tra cui Jory Vinikour al cembalo, Claudius Hermann e Akiko Kanamaru al violoncello e Dieter Lange al contrabbasso - hanno offerto un'esecuzione perfetta, di grande precisione, ma a tratti anche impetuosa e animata da fervore e entusiasmo...
Corriere del Ticino

... Und wie Marc Minkowski und das auf alte Musik spezialisierte Ensemble der Zürcher Oper - "La Scintilla" - das umsetzen konnten, grenzte an Hexerei.
Südkurier

...ala orquesta La Scintilla ha adquirido en poco tiempo un considerable dominio de la interpretación "auténtica".

Scherzo 9/04

... Die Fraktion "La Scintilla" des Opernorchesters zeigte sich trotz Minkowskis höchsten Anforderungen an Tempi, Dynamik und Artikulation stilistisch und musikalisch auf der Gipfelhöhe ihrer Aufgabe...
Musik&Theater März 03

... The orchestra seemed to savor playing the awkward bits of the score just as much as the more polished numbers; the result was a rich, textured sound that was vigouros and never flirted with the monotony that, with lesser musicians, can dampen long evenings of Barock music. Special mention must go to Ada Pesch, for her violin solos, and Luca Pianca, who provided truly lovely lute obbligatos.
Andante - classical music - article

... sinnlich und gleichzeitig beredt, nicht perfekt, aber von einer Farbigkeit, oft auch Feinheit und Emotionalität, die ihresgleichen sucht...
Mittelland Zeitung Gesamtausgabe

..."La Scintilla" begeisterte durch die Prägnanz der vielen kleinen Musiknummern, durch kammermusikalische Prãsenz und durch die Fãhigkeit, den Klang auf reine Farbe zurückzunehmen um unversehens wieder volle Akkuratesse zu zeigen.
Basler Zeitung